LIVE MUSIC | DAILY HAPPY HOUR | 3 BARS
where there's NEVER a cover
Rebar has been one of the best nightspots in SA for the past 16 years. Rebar features a relaxed atmosphere with the sounds of live music from the best SA and Austin entertainers.
A friendly atmosphere with a unique design. Twisted metal and a lounge like feel make this place a favorite of the Alamo Heights crowd. The Rebar bar is almost always packed and has a wonderful outdoor Patio Bar where one can sit back with a cold craft beer and enjoy the crowd. Whether you are inside or out you will not be disappointed.
There are three bars with a 30' patio bar for any and all gatherings. Rebar is located in the "09ers" area of SA. Come and enjoy the TV's to cheer on your favorite team.
Phone
ph. (210) 320–4091 fax. (210) 320-4093 info@rebarsatx.com
Location
REBAR
8134 Broadway St (1/2 mile inside loop 410)
San Antonio, TX 78209
Hours
MON–SUN 3pm–2am
HAPPY HOUR 3pm-9pm DAILY
Follow @REBARSATX on Instagram! Use #rebarsatx to show us your pics, we'll share our faves.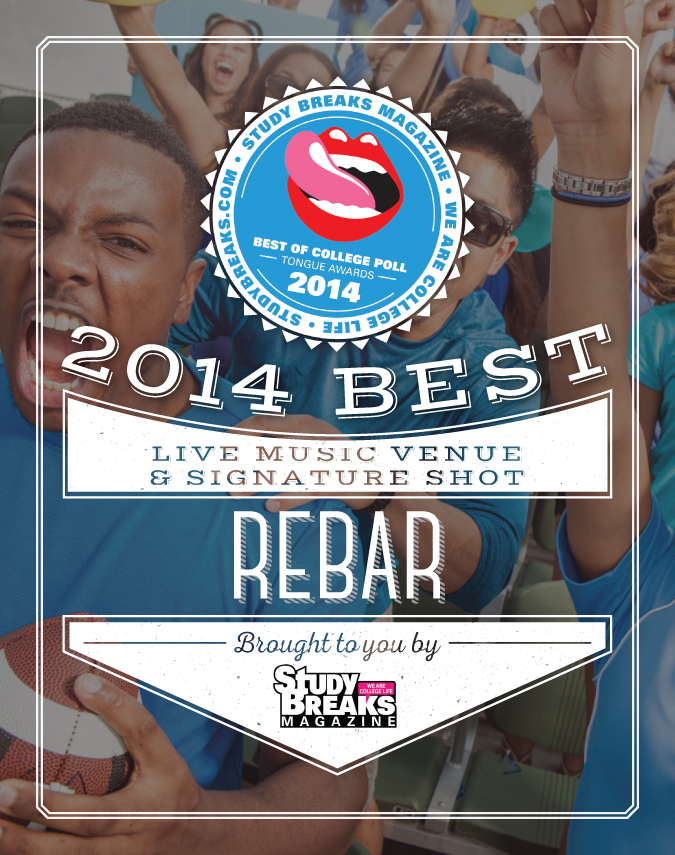 Newsletter
Sign up below to get the Live Music Schedule and Drink Specials sent to your email.